Module Annotation
This course is focused on the practical applications of Marketing .  Students will learn how to operate in the analysis of a market (Porter five forces), in the analysis of competitors ( SWOT analysis) and the main tool of marketing research (questionnaires, interviews, focus groups).  All these techniques will be used in the determination on the market where the chosen product is to be place, the appropriate price and the right promotion.
MODULE TARGETS
Studying this subject will give you an understanding on how to conduct a situation analysis and determine a company's competitive advantage. You will gain a broad understanding of how marketing professionals develop and implement marketing strategies to meet the needs of their customers while achieving their business objectives. This course will explore issues including consumers, customer segmentation, products and services, pricing strategies and managing new technology.
This module explores customer segmentation, target consumers, products and services, and pricing strategies. The study material explores the difference between sales and market orientations. Additionally, you will learn the nature of strategic planning and why a marketing plan is important. An explanation is provided on how to set marketing plan objectives by focusing on markets served and benefits sought by its customers.
Lastly, you will learn about target market strategy and marketing mix. Product, place, promotion and pricing are introduced, and implementation of the market strategy is explained. You will gain an understanding why market managers should recognize consumer behavior including the components of the consumer decision making process. Additionally, you will learn about the criteria for successful segmentation and bases for segmenting consumer markets, as well as the difference between a product item, product line and product mix.
After completing this subject, you will be able to develop sound marketing strategies through a S.W.O.T. analysis.
MODEL TOPICS FOR THE ESSAY
SWOT analysis of the company you work for
SWOT analysis of a company you will be starting
SWOT analysis of a global organization (Google, IBM, Apple, etc)
SWOT analysis of a regional company (Travel Agency, English Language School)
SWOT analysis of a non-profit organization
Other useful resources (videos, online professional groups, blogs, discussions etc.):
Simplify Your Strategy
https://www.youtube.com/watch?v=PZg6Q8HJ6Iw
The Five Competitive Forces That Shape Strategy
https://www.youtube.com/watch?v=mYF2_FBCvXw
Recommended Literature
MCCARTHY, Edmund Jerome a William D. PERREAULT. Basic marketing :a managerial approach. 10. ed. Homewood: Irwin, 1990. 18, 743 s. ISBN 0-256-06865-8.
KOTLER, Philip. Marketing management :analysis, planning, implementation, and control. 7. ed. Englewood Cliffs: Prentice-Hall, 1991. xxvi, 756. ISBN 0-13-552480-6.
PETER, J. Paul a James H. DONNELLY. Marketing management : knowledge and skills : text, analysis, cases, plans. 2. ed. Homewood: Irwin, 1989. 928 s. ISBN 025606668X.
CRAVENS, David W., Gerald E. HILLS a Robert B. WOODRUFF. Marketing management. Homewood: Irwin, 1987. xx, 714 s. ISBN 0-256-05547-5.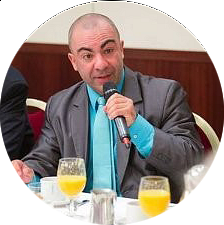 Pietro Andrea Podda, Ph.D.---
Pietro Andrea Podda is a lecturer of financial and legal subjets at various universities in the Czech Republic.